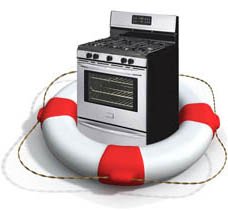 Contact First Choice Appliance Repair
Important! We are currently limiting our availability to CRITICAL repairs only!
Additionally, in an effort to insure the safety and health of you, our technicians, and the community, we ask our customers to refrain from scheduling services if:
Anyone in your household traveled abroad in the last 14 days;

You have a reason to believe that you, or someone in your household, or someone you are in close contact with, has been exposed to COVID-19;

You or someone in your household currently have any of the following symptoms: fever, cough, shortness of breath.
Our Technicians will be wearing masks and gloves when at your house!
Phone: (208) 920-7500
Please call or text us for faster response! Please do not hesitate to leave us a message, and we will call you back as soon as possible.

E-mail: [email protected]
We might not be able to check the e-mail until after working hours. Please call for faster response!
Mailing Address:
First Choice Appliance, LLC. 606 Moran Meadows rd. Careywood, ID 83809
Office Hours:
Monday – Saturday: 8:00 AM – 9:00 PM